Do you have what it takes to battle the undead horde of the Necros? To find the artifacts of an ancient world? To change the course of history?
Journey through the campaigns of Dice Tactics to explore the world, harness your power and use the power of mystical objects for good or evil. Local Tavern Masters will guide you through the stories of this unique mobile board game.
---
Familiar mechanics, new depth
---
Using real dice physics and cards, the stories play out in your favorite table top RPG manner.
Moral choices
---
Moving through the maps you will make strategic choices that will affect your gameplay and story.
Do you save a villager? Fight off the horde of zombies? Help the Mysterious Mage?
You know we got the loot
---
Every battle you will earn the chance to gain loot. Weapons, armor, dice, upgrades and buffs are all yours for the taking.
---
Lore
Leave us your email to get updates!
© Game Wave Studios. All rights reserved.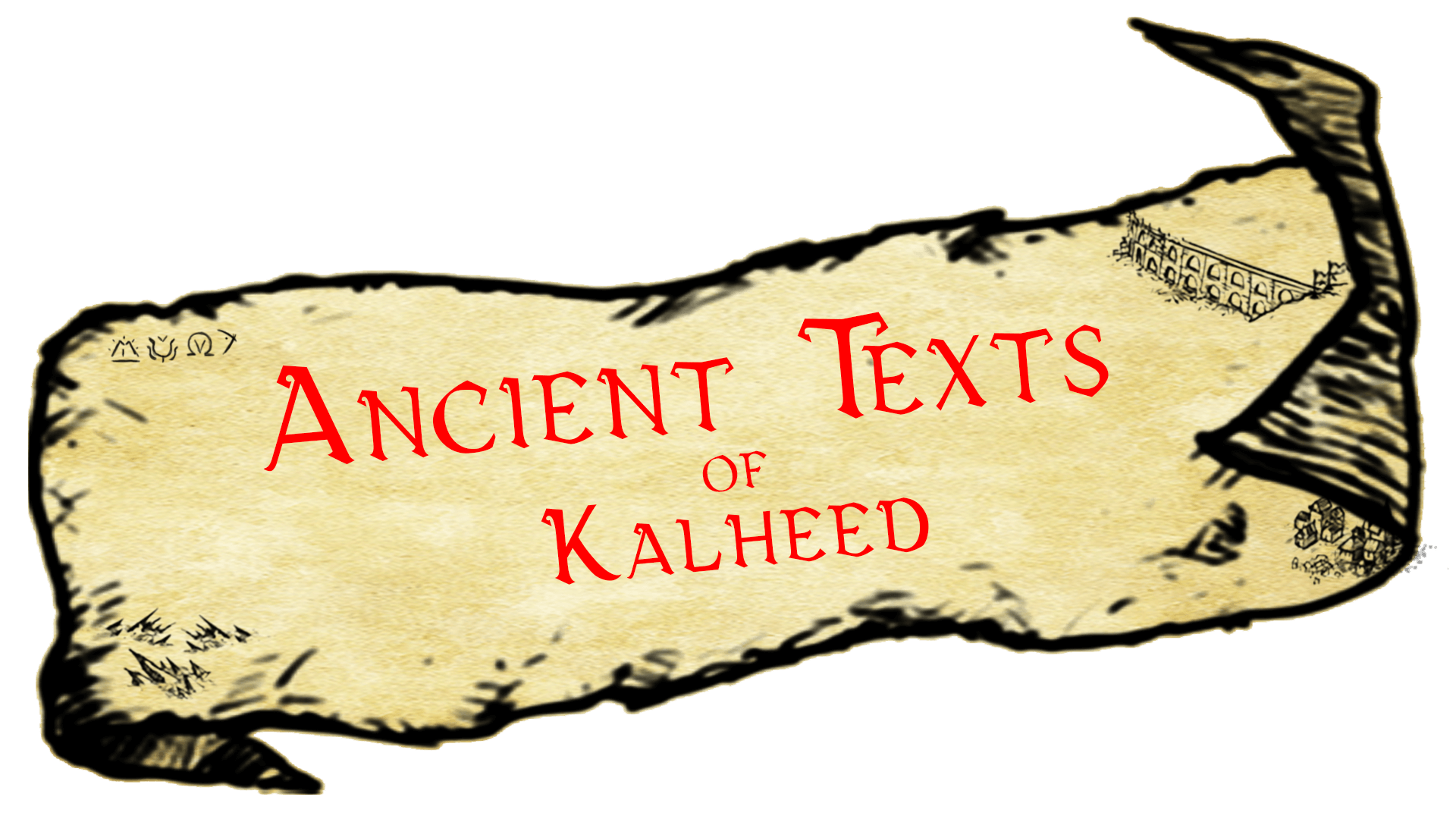 Before The Empire was united, the Five Nations fought and raided each other for honor and spoils in the continent of Kalheed. Hateful rivalries dominated the political landscape with tribal leaders seeking vengeance for past wrongs.

From the humble town of Hirane, a simple fishing village by the Great Lake, an Oracle prophesied the forging of a great Empire. The Oracle's divination from the gods fell upon the ears of a tanner's son, Kurvin Legonis. From humble birth, he would rise with Blessing to leave Hirane as a young man and return a Conqueror.

The eyes of Kurvin the Unifier were always looking forward to Prophecy, nation after nation united under the white stallion and purple of the flag.

The Northern Plains became consolidated under Kurvin's rule. As the nation grew, so did its needs. Exploring the Southern lands, filled with the mysterious Sprites and the savage Greys, The Empire's explorers found a sacred place, an ancient place: The Well.

The Highest Order of the Mages Guild studied the depths of power hidden in The Well and created Relics. Granting amazing power and resilience to any that carried them, they turned a mortal man into a juggernaut.

Armed with the Relics, The Empire conquered the Sprite lands and claimed The Well for themselves. Their advance was only checked by the combined might of the Sprite-Grey alliance: The Banes. It seemed that only with more Relics they might continue their expansion.

The power of the Relics was heavily prized, causing royal families to betray century-old alliances with plots of murder. Assassinations and clandestine activities soon became a full civil war, hurling the Empire into chaos. The conflict seemed endless, until a new threat arose.

From slain brothers, rose undead armies. Those killed holding a relic transformed into lifeless wraiths. Panic swept The Empire on all sides and an armistice was immediately called. No further bloodshed would feed the growing hordes of undead.

The Empire once again united to face their common foe. The fighting has continued for the better part of three decades. Now, with the Necromancers all but defeated outside the Lavalands in the North, the Royal Army prepares a final campaign to end the threat for now and eternity.

Conscripted into the Royal Army, pick from three classes, the Beast Master, Holy Protector or Champion Archer, and serve The Empire. Choose and develop your team to defeat an array of diverse enemies as you travel across the Western Isles.

With every roll, fate is placed in your hands. Will you sing the bear to sleep or be mauled? Will the snap of a branch give you away as you approach a bandit camp? Real dice physics delivers everything you want but maybe not what you expect.

The choices are far from black and white and your actions will forever change Kalheed.
Privacy Policy
Effective date: September 20, 2018
Game Wave Studios LLC ("us", "we", or "our") operates the website and the Dice Tactics mobile application (hereinafter referred to as the "Service").
This page informs you of our policies regarding the collection, use and disclosure of personal data when you use our Service and the choices you have associated with that data.
We use your data to provide and improve the Service. By using the Service, you agree to the collection and use of information in accordance with this policy. Unless otherwise defined in this Privacy Policy, the terms used in this Privacy Policy have the same meanings as in our Terms and Conditions.
Definitions
• ServiceService means the website and the Dice Tactics mobile application operated by Game Wave Studios LLC
• Personal DataPersonal Data means data about a living individual who can be identified from those data (or from those and other information either in our possession or likely to come into our possession).
• Usage DataUsage Data is data collected automatically either generated by the use of the Service or from the Service infrastructure itself (for example, the duration of a page visit).
• CookiesCookies are small files stored on your device (computer or mobile device).
• Data ControllerData Controller means the natural or legal person who (either alone or jointly or in common with other persons) determines the purposes for which and the manner in which any personal information are, or are to be, processed.For the purpose of this Privacy Policy, we are a Data Controller of your Personal Data.
• Data Processors (or Service Providers)Data Processor (or Service Provider) means any natural or legal person who processes the data on behalf of the Data Controller.We may use the services of various Service Providers in order to process your data more effectively.
• Data Subject (or User)Data Subject is any living individual who is using our Service and is the subject of Personal Data.
Information Collection and Use
We collect several different types of information for various purposes to provide and improve our Service to you.
Types of Data Collected
Personal Data
While using our Service, we may ask you to provide us with certain personally identifiable information that can be used to contact or identify you ("Personal Data"). Personally identifiable information may include, but is not limited to:
• Email address
• Cookies and Usage Data
We may use your Personal Data to contact you with newsletters, marketing or promotional materials and other information that may be of interest to you. You may opt out of receiving any, or all, of these communications from us by following the unsubscribe link or the instructions provided in any email we send.
Usage Data
We may also collect information that your browser sends whenever you visit our Service or when you access the Service by or through a mobile device ("Usage Data").
This Usage Data may include information such as your computer's Internet Protocol address (e.g. IP address), browser type, browser version, the pages of our Service that you visit, the time and date of your visit, the time spent on those pages, unique device identifiers and other diagnostic data.
When you access the Service with a mobile device, this Usage Data may include information such as the type of mobile device you use, your mobile device unique ID, the IP address of your mobile device, your mobile operating system, the type of mobile Internet browser you use, unique device identifiers and other diagnostic data.
Tracking & Cookies Data
We use cookies and similar tracking technologies to track the activity on our Service and we hold certain information.
Cookies are files with a small amount of data which may include an anonymous unique identifier. Cookies are sent to your browser from a website and stored on your device. Other tracking technologies are also used such as beacons, tags and scripts to collect and track information and to improve and analyse our Service.
You can instruct your browser to refuse all cookies or to indicate when a cookie is being sent. However, if you do not accept cookies, you may not be able to use some portions of our Service.
Examples of Cookies we use:
• Session Cookies. We use Session Cookies to operate our Service.
• Preference Cookies. We use Preference Cookies to remember your preferences and various settings.
• Security Cookies. We use Security Cookies for security purposes.
• Advertising Cookies. Advertising Cookies are used to serve you with advertisements that may be relevant to you and your interests.
Use of Data
Game Wave Studios LLC uses the collected data for various purposes:
• To provide and maintain our Service
• To notify you about changes to our Service
• To allow you to participate in interactive features of our Service when you choose to do so
• To provide customer support
• To gather analysis or valuable information so that we can improve our Service
• To monitor the usage of our Service
• To detect, prevent and address technical issues
• To provide you with news, special offers and general information about other goods, services and events which we offer that are similar to those that you have already purchased or enquired about unless you have opted not to receive such information
Legal Basis for Processing Personal Data under the General Data Protection Regulation (GDPR)
If you are from the European Economic Area (EEA), Game Wave Studios LLC legal basis for collecting and using the personal information described in this Privacy Policy depends on the Personal Data we collect and the specific context in which we collect it.
Game Wave Studios LLC may process your Personal Data because:
• We need to perform a contract with you
• You have given us permission to do so
• The processing is in our legitimate interests and it is not overridden by your rights
• For payment processing purposes
• To comply with the law
Retention of Data
Game Wave Studios LLC will retain your Personal Data only for as long as is necessary for the purposes set out in this Privacy Policy. We will retain and use your Personal Data to the extent necessary to comply with our legal obligations (for example, if we are required to retain your data to comply with applicable laws), resolve disputes and enforce our legal agreements and policies.
Game Wave Studios LLC will also retain Usage Data for internal analysis purposes. Usage Data is generally retained for a shorter period of time, except when this data is used to strengthen the security or to improve the functionality of our Service, or we are legally obligated to retain this data for longer periods.
Transfer of Data
Your information, including Personal Data, may be transferred to — and maintained on — computers located outside of your state, province, country or other governmental jurisdiction where the data protection laws may differ from those of your jurisdiction.
If you are located outside United States and choose to provide information to us, please note that we transfer the data, including Personal Data, to United States and process it there.
Your consent to this Privacy Policy followed by your submission of such information represents your agreement to that transfer.
Game Wave Studios LLC will take all the steps reasonably necessary to ensure that your data is treated securely and in accordance with this Privacy Policy and no transfer of your Personal Data will take place to an organisation or a country unless there are adequate controls in place including the security of your data and other personal information.
Disclosure of Data
Business Transaction
If Game Wave Studios LLC is involved in a merger, acquisition or asset sale, your Personal Data may be transferred. We will provide notice before your Personal Data is transferred and becomes subject to a different Privacy Policy.
Disclosure for Law Enforcement
Under certain circumstances, Game Wave Studios LLC may be required to disclose your Personal Data if required to do so by law or in response to valid requests by public authorities (e.g. a court or a government agency).
Legal Requirements
Game Wave Studios LLC may disclose your Personal Data in the good faith belief that such action is necessary to:
• To comply with a legal obligation
• To protect and defend the rights or property of Game Wave Studios LLC
• To prevent or investigate possible wrongdoing in connection with the Service
• To protect the personal safety of users of the Service or the public
• To protect against legal liability
Security of Data
The security of your data is important to us but remember that no method of transmission over the Internet or method of electronic storage is 100% secure. While we strive to use commercially acceptable means to protect your Personal Data, we cannot guarantee its absolute security.
Our Policy on "Do Not Track" Signals under the California Online Protection Act (CalOPPA)
We do not support Do Not Track ("DNT"). Do Not Track is a preference you can set in your web browser to inform websites that you do not want to be tracked.
You can enable or disable Do Not Track by visiting the Preferences or Settings page of your web browser.
Your Data Protection Rights under the General Data Protection Regulation (GDPR)
If you are a resident of the European Economic Area (EEA), you have certain data protection rights. Game Wave Studios LLC aims to take reasonable steps to allow you to correct, amend, delete or limit the use of your Personal Data.
If you wish to be informed about what Personal Data we hold about you and if you want it to be removed from our systems, please contact us.
In certain circumstances, you have the following data protection rights:
• The right to access, update or delete the information we have on you. Whenever made possible, you can access, update or request deletion of your Personal Data directly within your account settings section. If you are unable to perform these actions yourself, please contact us to assist you.
• The right of rectification. You have the right to have your information rectified if that information is inaccurate or incomplete.
• The right to object. You have the right to object to our processing of your Personal Data.
• The right of restriction. You have the right to request that we restrict the processing of your personal information.
• The right to data portability. You have the right to be provided with a copy of the information we have on you in a structured, machine-readable and commonly used format.
• The right to withdraw consent. You also have the right to withdraw your consent at any time where Game Wave Studios LLC relied on your consent to process your personal information.
Please note that we may ask you to verify your identity before responding to such requests.
You have the right to complain to a Data Protection Authority about our collection and use of your Personal Data. For more information, please contact your local data protection authority in the European Economic Area (EEA).
Service Providers
We may employ third party companies and individuals to facilitate our Service ("Service Providers"), provide the Service on our behalf, perform Service-related services or assist us in analysing how our Service is used.
These third parties have access to your Personal Data only to perform these tasks on our behalf and are obligated not to disclose or use it for any other purpose.
Analytics
We may use third-party Service Providers to monitor and analyse the use of our Service.
• Unity Analyticshttps://unity3d.com/legal/privacy-policy
Advertising
We may use third-party Service Providers to show advertisements to you to help support and maintain our Service.
• Unity Adshttps://unity3d.com/legal/privacy-policy
Payments
We may provide paid products and/or services within the Service. In that case, we use third-party services for payment processing (e.g. payment processors).
We will not store or collect your payment card details. That information is provided directly to our third-party payment processors whose use of your personal information is governed by their Privacy Policy. These payment processors adhere to the standards set by PCI-DSS as managed by the PCI Security Standards Council, which is a joint effort of brands like Visa, MasterCard, American Express and Discover. PCI-DSS requirements help ensure the secure handling of payment information.
The payment processors we work with are:
• Apple Store In-App PaymentsTheir Privacy Policy can be viewed at https://www.apple.com/legal/privacy/en-ww/
• Google Play In-App PaymentsTheir Privacy Policy can be viewed at https://www.google.com/policies/privacy/
Links to Other Sites
Our Service may contain links to other sites that are not operated by us. If you click a third party link, you will be directed to that third party's site. We strongly advise you to review the Privacy Policy of every site you visit.
We have no control over and assume no responsibility for the content, privacy policies or practices of any third party sites or services.
Children's Privacy
Our Service does not address anyone under the age of 18 ("Children").
We do not knowingly collect personally identifiable information from anyone under the age of 18. If you are a parent or guardian and you are aware that your Child has provided us with Personal Data, please contact us. If we become aware that we have collected Personal Data from children without verification of parental consent, we take steps to remove that information from our servers.
Changes to This Privacy Policy
We may update our Privacy Policy from time to time. We will notify you of any changes by posting the new Privacy Policy on this page.
We will let you know via email and/or a prominent notice on our Service, prior to the change becoming effective and update the "effective date" at the top of this Privacy Policy.
You are advised to review this Privacy Policy periodically for any changes. Changes to this Privacy Policy are effective when they are posted on this page.
Contact Us
If you have any questions about this Privacy Policy, please contact us:
• By email: GameWaveStudios@gmail.com
• By visiting this page on our website: https://www.facebook.com/GameWaveStudios